Look here to find information on current projects happening in our community to enhance your water service.
Subscribe and receive updates on our Current Projects the minute they are posted. It's easy!
Working in Winter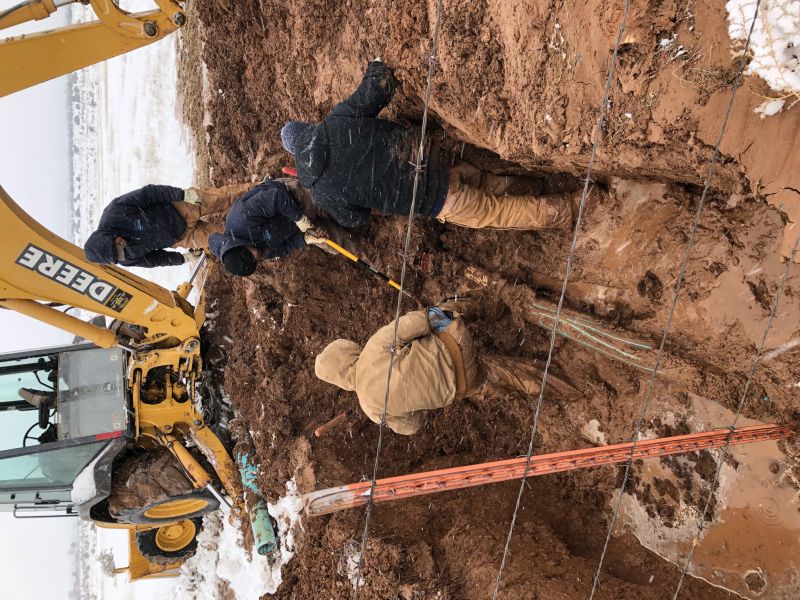 The winter of 2018 and 2019 has been a particularly bad one for burst and leaking water lines. Here, Entranosa's field crew works in freezing and muddy conditions to repair a serious water line leak.
Hydro Excavator Allows Staff to Locate Water Line Without Digging
A recently purchased Hydro Excavator allows Entranosa Water & Wastewater to located water lines and other utilities without digging. It is already saving time and money!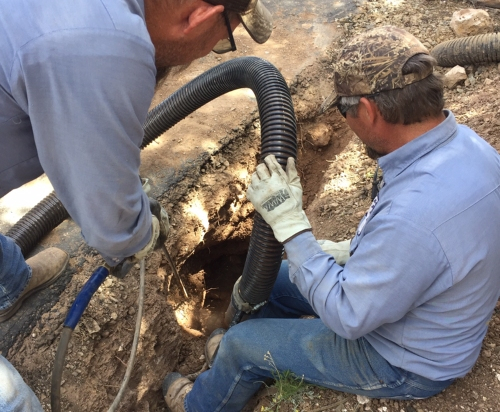 Entranosa Water & Wastewater is Updating Our Website!
Working harder to better serve and communicate with our community we are updating our website for our water customers.  Check it out and let us know what you think.  Subscribe today!