Welcome to the Official Website of Entranosa Water & Wastewater Association
Our Mission
Reliably supply quality drinking water at a reasonable price to our membership, such that the Association is self-sustaining
Promote water conservation
Provide leadership for our Community concerning water and wastewater issues
Protect our ground water resources through environmentally responsible business practices
Pursue water & wastewater service opportunities in the East Mountain and Estancia Basin Regions
This institution is an equal opportunity provider and employer.
Welcome to Entranosa Water & Wastewater!
WELCOME... Entranosa Water & Wastewater is a non-profit, private, cooperative. We attempt to serve all reasonable requests for water service within our service area. Our service meets all State and County requirements.
Entranosa Information
Entranosa Water & Wastewater Association is switching leak and yard-line protection service from ServLine/Homeserve to HUB International's Endurance/Sompo program, effective June 1, 2022. We are working through the promotional material with an opt-in/opt-out timeline of August 1. The leak coverage will increase from $1.60 to $2.00/month.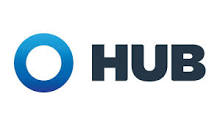 Entranosa has posted proposed changes to the Bylaws to the website. Please read the full text of the proposed changes by clicking this link.
Entranosa Water & Wastewater's 2021 Consumer Confidence Report is now available for members to read. The previous year is the most current report on the quality of Entranosa's water. Our members can be confident in the quality of the water we provide. The report is posted on this site or you can click here to read the full PDF. Click here.
The National Interagency Fire Center issued the 2022 wildland fire protection map. This map is used to contract and assign fire-fighting aircraft to the regions that will need it. the outlook for New Mexico and the East Mountains doesn't look good and the lack of spring precipitation is worrisome. Please exercise caution this spring and summer - as the gigantic wildfires burning in Northern New Mexico demand caution.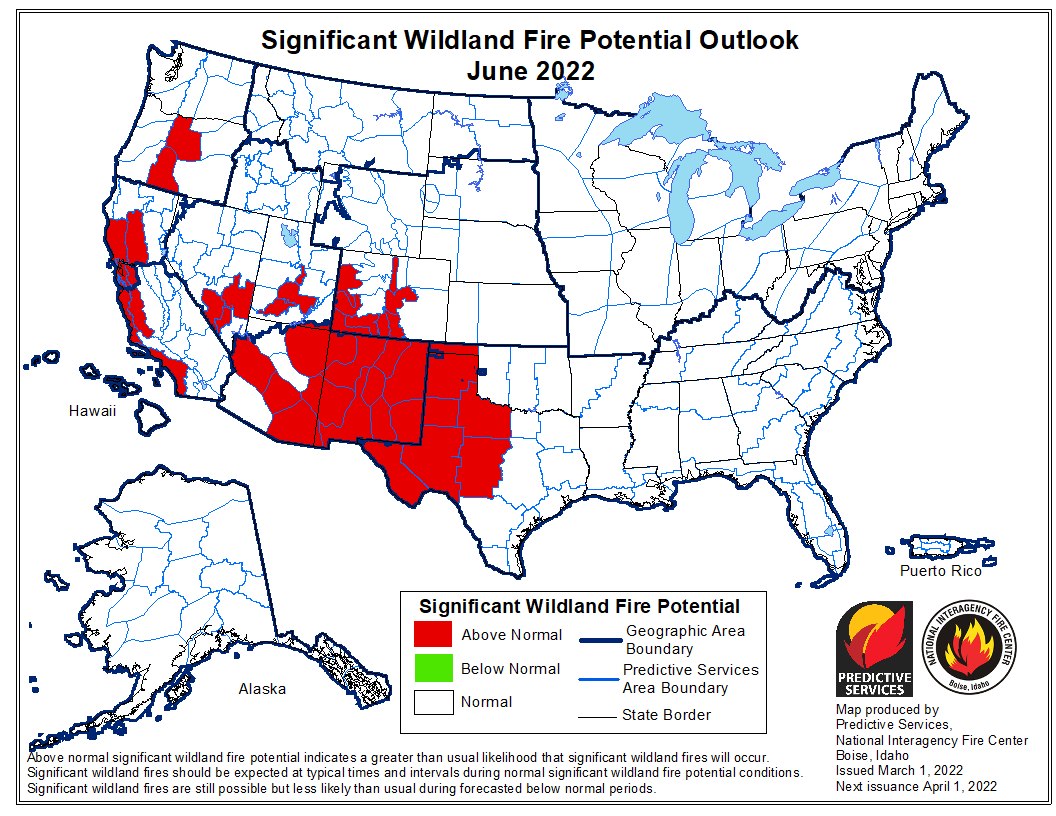 Entranosa Water & Wastewater Association has added a new feature to this website. From time to time, equipment in our inventory is declared surplus by the Board of Directors. Entranosa members and staff have the first right to purchase or decline on surplus property, then it goes on the market to others to purchase. To find photos, minimim bids, and timelines, go to the "Forms & Reports" tab at the top of this page. Pull down the menu and go to "Surplus Property for Sale or Auction" page. From there, you can access PDF discriptions of the surplus equipment.
Bernalillo County is sponsoring an excellent Water Conservation Incentive Program and Entranosa members are eligible for savings. Go to waterconservation@bernco.gov for details.
The Office of the State Engineer issued a report detailing guidelines for water right application in the Estancia Basin. It is a long document, so it may take a few minutes to load. Please click here to read the report.
Entranosa has updated it policies regarding Meter Cans and Water Theft. The policies are posted here. Please take a moment to read them.
Click here to read the 2020 Meter Can Policy.
Click here to read the 2020 Water Theft Policy.
The Entranosa Board of Directors meeting will be held at 11 am June 23, 2022. For more information, call the Entranosa office. Board meetings are not open to members.